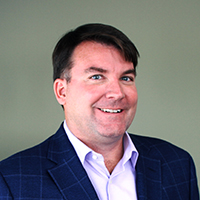 Bob Burke
Chairman & CEO
Burke America Parts Group
Bob Burke is the Founder and CEO of Burke America Parts Group (BAPG), a leading omni-channel technology-enabled replacement parts solution provider for appliances, HVAC, and outdoor power equipment. BAPG operates several brands including RepairClinic.com and Sundberg America, which serve consumer and wholesale customers, respectively. BAPG partners with the industry's top manufacturers, retailers, service companies, and extended warranty companies to address the evolving needs of the connected home.
Earlier in his career, Bob worked in parts distribution both as an operator and investor for a number of leading companies. Bob is also the Founder and Chairman of Ladder Up, one of the country's largest financial services nonprofit companies for the working poor. Since 1994, Ladder Up has returned over $1.2 billion to the community in economic benefits as well as served over 800,000 low income families with 34,000 volunteers.
Bob received an MBA from Harvard Business School and a bachelor's degree from the University of Notre Dame.
6/9/2020 11:15 AM