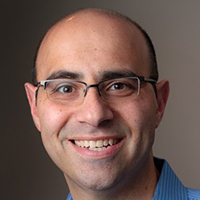 George Deeb
Managing Partner
Red Rocket Ventures
George has a passion for entrepreneurship and formalized his consulting efforts as the Founder and Managing Partner of Red Rocket in 2010. George has consulted over 750 startups since launching Red Rocket. George has a very deep base of relationships in the startup, digital and venture community, in Chicago and nationwide. George desires to help other B2C and B2B entrepreneurs navigate through their growth, fund raising or other business issues. George's skills are particularly deep in business planning, growth strategy, corporate development, fund raising, sales and marketing. As author of 101 Startup Lessons-An Entrepreneur's Handbook, George is also a featured speaker/mentor for many entrepreneurial organizations and guest lecturer at respected business schools. George was named to the Crains Tech 50 and Tribune Tech 100 in Chicago, was a finalist for the "Mentor of Year" by Built In Chicago and is a contributing blogger on entrepreneurship for Forbes, Entrepreneur, Wall Street Journal, The Next Web, Alley Watch and others.
In addition to his role at Red Rocket, beginning in February 2018, with Red Rocket's acquisition of the business, George is also the Co-CEO of Restaurant Furniture Plus, a high-growth B2B ecommerce and services company selling furniture to restaurant chains or their design agencies.
George received his BBA in finance from the University of Michigan in 1991. He is also a founding mentor of the Chicago chapters of TechStars and Founder Institute.
6/9/2020 11:15 AM