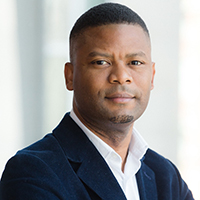 Jason McNary is the Chief Executive Officer and Management Board Member with UNOde50 for the American and Latin American markets. Jason oversees full responsibility for the brand to include Retail, Wholesale, Buying, Planning, Visual Merchandising, Finance, I.T., and Operations at a strategic level
Jason has held several executive leadership roles ranging from VP of Retail with Calypso St Barth where he grew the business from 24 stores to 45 stores in a short two year time frame. Here he was known for promoting several leaders to the director level and bringing a team focused mentality to the organization. At Hoss Intropia as President for Americas, Jason had oversight of buying, planning, retail, wholesale, logistics, and operations. While with Hoss Jason and his team developed the business with aggressive growth in profitability and top line sales as well opening and establishing entry way into the Mexican market through franchise partners.
Previously he was the GM+ President for Americas market with agnes b Jason oversees full P and L responsibility for the business in the Americas with all Buying, Planning, Finance, Retail, Ecommerce, Art Galleries, Marketing, and Communications reporting into him. While at agnes b he has opened the door to wholesale as a new business for agnes b as well established entry way into Canada.
6/9/2020 11:55 AM