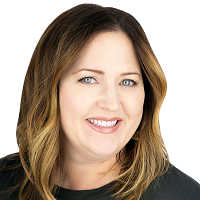 Jennifer Williams
Vice President, Retail Services
Perry Ellis International
With 15+ years of progressive Retail leadership experience, Jennifer has a proven record of driving business results and developing talented, high-performing remote teams. Jennifer consistently leverages business and operational expertise to deliver customer-centric strategies, cost-effective solutions, and strong execution. As a leader in an evolving industry, Jennifer is able to energize and motivate others in times of transformation and radical change.
She is passionate about collaborating on business strategies that elevate brands and maximize results. Jennifer leads a large field team that delivers excellence in visual merchandising and project execution. She also enjoys collaborating with cross-functional teams and leading the implementation of engaging customer and brand experiences.
Jennifer is dedicating more energy lately on women's issues in the workplace. She is identifying a need for more mentorship and a focus on women supporting women. She is encouraging more real conversations around topics such as stress management, self care, work/life balance & awareness.
Recognized as a thought leader, she regularly speaks at company meetings and large industry events where she educates others on key business topics and trends in retail. Jennifer has been a featured speaker at Future Stores Conferences, design:retail Forum, Decoded Fashion Summit and will be a speaker at the upcoming RetailX Conference in June.
Most recently, her work with Creative Realities and Elo for the Perry Ellis Life Ready Application was recognized and highlighted at NRF. Perry Ellis was awarded a 2020 Gold Award for Best Customer Engagement product from Retail Touchpoints.
6/9/2020 1:00 PM