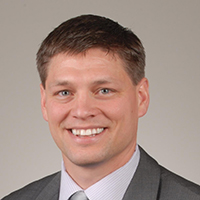 Patrick Javick
Sr. Director, Partnerships
GS1 US
Patrick Javick has more than 20 years of experience in retail and sales focused on collaborating with industry leaders to improve supply chain efficiency. As Senior Director of Partnership, he builds and maintains external relationships through the GS1 US Solution Partner Program, which connects standards users with certified solution providers to help deliver products and services for efficient and accurate GS1 Standards implementation to achieve growth objectives.
Throughout more than a decade with GS1 US, Patrick has concentrated his engagement efforts primarily on supporting omnichannel innovations in the apparel and general merchandise industry, most notably advising leading companies on their adoption of electronic product code (EPC)-enabled radio frequency identification (RFID) for improved inventory visibility.
Patrick earned his Bachelor's degree in Marketing and Communications from the University of Dayton.
6/10/2020 11:00 AM