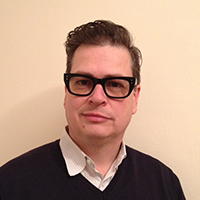 Robert Hocking
Chief Strategy Officer
Virtual IQ
Robert is a leading thinker, teacher and consultant who specialises in marketing strategy and consumer experience.
His career began in the late '80s in advertising and took him into leadership roles in PR, digital, and environmental and shopper design. He's worked as a VP, Strategy for Ogilvy & Mather, as a Senior Vice President, Managing Director for Young & Rubicam, and as Chief Development Officer for Fitch Worldwide.
Robert's overall experience includes work with clients such as P & G, Unilever, Diageo, British American Tobacco, Motorola, Nokia, Dell, IBM, and Fairmont Hotels in North America, Western and Eastern Europe, India, the UAE, Argentina and China.
In addition to his 'day job' Robert is also a part-time lecturer at Said Business School, University of Oxford, and as a guest lecturer at the University of Edinburgh, Leeds University, University College London and the London School of Economics.
Robert was previously a writer for design:retail where he wrote a feature for us titled, Searching for Steve Jobs. He describes himself as someone who, 'loves retail but hates shopping – but continues to seek retailers who will change his mind.'
6/10/2020 10:30 AM