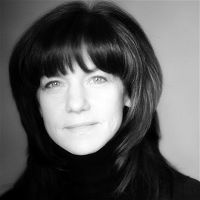 Sharon Lessard
Senior Director – Global Store Design and Development
Under Armour
I am an influencer of the customer experience. Combining physical, digital, and sensory elements, I bring a brand to life. Approaching opportunities from a diverse perspective: a holistic approach that includes my professional expertise in design, my knowledge of cultural philosophies and my personal passion for authenticity. Creativity is the lens that connects every experience.
My passion is ensuring the customer is at the center of all decisions. By identifying unmet needs, exploring through retail excursions or collaborative charrettes, resulting in differentiated solutions, I create a tangible experience. Whether it's influencing additional purchases in a retail 'concept', inspiring a different perspective after a conference engagement, I have a reputation for introducing people to new thinking. I combine discipline and intuition to provoke the norm, getting to the essence of a problem. Some call it edge; I call it insight.
As a designer, speaker and influencer, I bring together people with varying perspectives, backgrounds and points-of-view to create unexpected experiences that inspire meaningful human and transformational connections.
6/10/2020 11:35 AM