ADVERTISING & SPONSORSHIP
Extend your message and branding beyond the borders of your booth! Official show sponsorships are the best way to lift your brand and extend your message to the entire HCD audience. We've created a comprehensive menu to help you reach key buyers and influencers before, during and after the show. Whatever your goals may be, we can work on a customized plan to help you accomplish those goals.
MARKETING + ADVERTISING OPPORTUNITIES
Reach your target audience online
Attendees rely on the HCD website to provide them with the most up-to-date information on exhibitors, registration, conference sessions, special events and more. What better way to highlight your company than by placing an ad, including a link to your company's website in a highly visible position on the official show website.
| | | | |
| --- | --- | --- | --- |
| Ad Unit Size (Pixels) | One Month | Three Months | Location |
| Top Banner (728×90) | $2,500 | $2,000/month | Home page only |
| Bottom Banner (728×90) | $1,000 | $750/month | Run of site |
WEB ADS ON HCDMAGAZINE.COM + WEEKLY NEWSLETTER
Expand your digital reach through ads, white papers, or sponsored content featured on
Healthcare Design
magazine's website (HCDmagazine.com). Our weekly newsletter, the HCD Pulse, drives traffic to the site from thousands of opt-in subscribers and includes ad opportunities as well. For more information on advertising in
Healthcare Design
please
email
or call national sales manager Scott Goist, (216) 288-4170.
Sponsoring a custom webinar is a perfect way to lift your brand, build awareness, and generate qualified leads for your company. In fact, this results-driven online program is proven to deliver some of the best ROI in generating new business prospects.
Ask your rep
for details on custom webinar packages.
The HCD Exhibitor Hub is where you manage your online profile. Stand out in the exhibitor list, on the floor plan, and strengthen your profile. You can also update both personal and company profiles, and add press releases, products, show specials, and videos (depending on your package level).
EVERY BOOTH PURCHASE INCLUDES:
•  Enhanced planner profile and entry in the interactive floor plan
•  Company Logo visible in profile
•  500 character company description in profile
•  One (1) Digital Product Showcase upload
•  One (1) Press Release upload
•  One (1) Show Special upload
•  Eight (8) Product Category Identifiers
DIGITAL OPPORTUNITIES ON THE HUB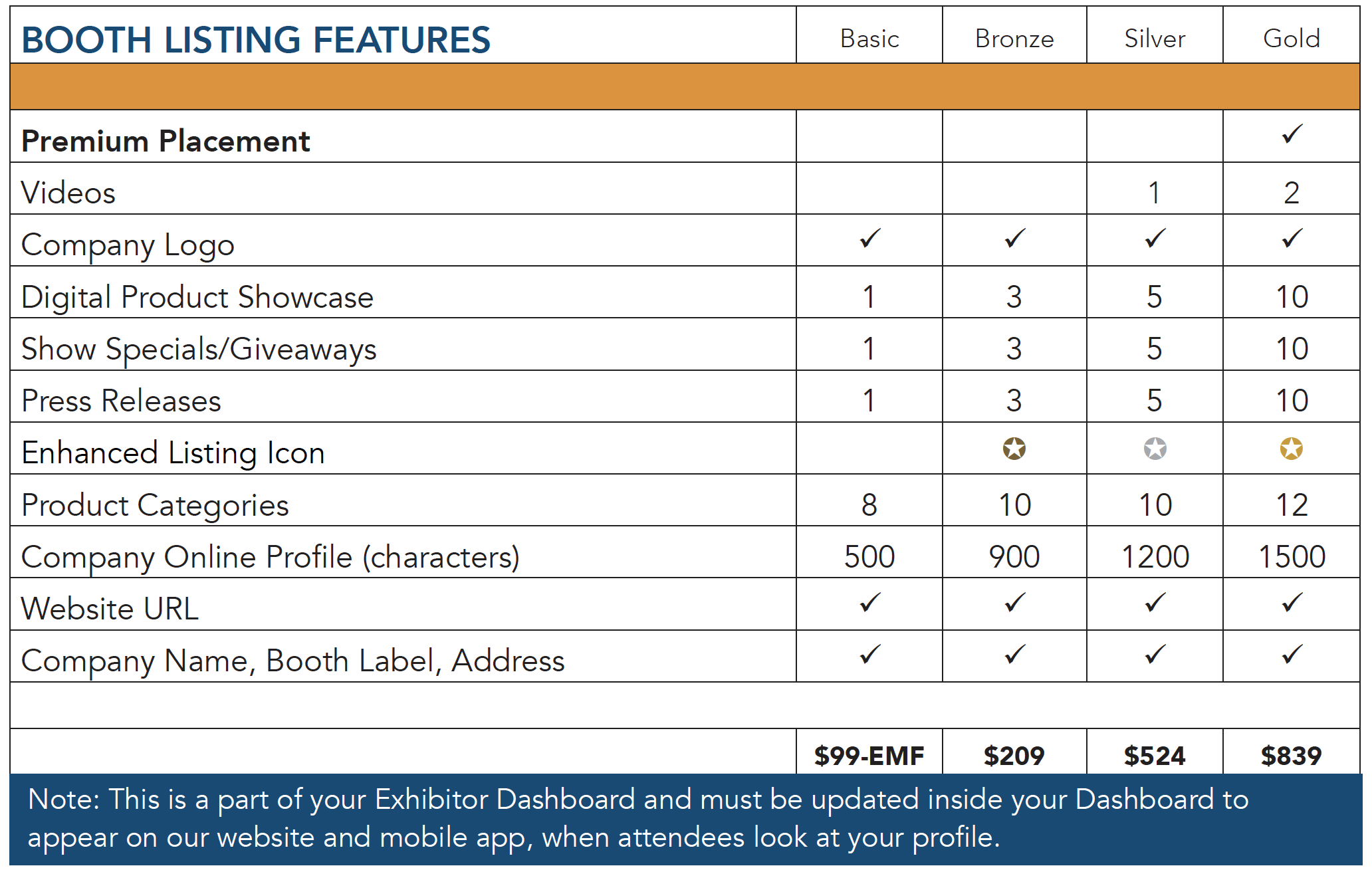 ONLINE LISTING PROMOTION OPTIONS
| | |
| --- | --- |
| Floor Plan Banner Ad | $262 |
| Additional Video | $314/video |
| Floor Plan Logo (20×20 booths or larger) | $367 |
EXCLUSIVE ONLINE LISTING PROMOTION OPTIONS
Exclusive Exhibitor List Sponsorship
– Company logo on top of exhibitor list and search results
– Permanent banner ad on online floor plan
– Includes Gold Listing
$2,099
Exclusive Online Floor Plan Sponsorship
– Clickable logo on the Floor Plan
– Includes Gold Listing
$2,624/video
HCD 2023 LIST RENTAL PROGRAMS
Communicate with HCD attendees before and after the show!
SEND EMAILS TO ATTENDEES:
HCD will send your html file to the current list of registrants and/or the previous event's attendees. Invite attendees to your booth, reach them again after the show, and stay in touch year round with this program.
Email marketing to attendees is available to Healthcare Design exhibitors only.  To market to attendees of an event that has already taken place, you must have been an exhibitor in that show. To market to attendees at an upcoming event, you must meet one of the following criteria:
a) Have exhibited at the prior year's event and are contracted for the upcoming event
– OR –
b) Did not exhibit at prior year's event, but are contracted and paid in full for upcoming event 
MAIL POSTCARDS TO ATTENDEES:
Invite your customers and prospects to visit your booth at Healthcare Design Expo & Conference. Promote your brand/products by inviting buyers to schedule meetings, visit your booth, order show specials, and buy! There is an option available to mail to pre-registered attendees as well. Printing, postage and mailing included. Learn more at
HCDdirect.com
.
Healthcare Design's HCD EXPO SHOW ISSUE
Healthcare Design magazine's official show issue is sent to an audience of 40,000 readers just before the show. Bonus distribution of print copies are distributed on the show floor. Plus, drive more traffic to your show by advertising in the pre-show October issue.
October issue ad close: 8/24/23
Ad Materials due: 8/31/23
Contact your rep for pricing and more details!
HCD CONFERENCE + EXPO 2023 SHOW DIRECTORY
The on-site Show Directory is a one-stop shop for all buyers at HCD. Not only are 3,000 copies printed at the show, but we also host the guide on the mobile app and the app provides direct links to your page. Stand out and drive traffic by utilizing this marketing tool.
October issue ad close: 9/19/23
Ad Materials due: 9/25/23
| | |
| --- | --- |
| Standard Full Page: | $2,500 |
| Standard Half Page: | $1,500 |
| Back Cover: | $5,000 |
| Inside Back Cover: | $3,000 |
| Page 1: | $3,500 |
* Discounts available for Healthcare Design magazine advertisers.
SPONSORSHIP OPPORTUNITIES
Cash Giveaway

Receive recognition in all Cash Giveaway promotions (via email and mobile app), recognition during the Cash Giveaway Drawing, and have your company logo on Sponsor Recognition Signage, the onsite show directory, and the website.
Welcome Reception

As the sponsor of the Welcome Reception, your organization will gain tremendous recognition, driving traffic to your booth to build relationships and generate leads. Get the party started and carry that momentum throughout the Expo and Conference.
The Center for Health Design VIP Reception Sponsor

The Center for Health Design's VIP Reception is an exclusive invitation-only event to honor, network, and share ideas with those who contribute to and support the work of The Center for Health Design.
The Center for Health Design Awards Ceremony Sponsor

The Center for Health Design Awards Ceremony presents three prestigious awards during Monday's Plenary Session at Healthcare Design: the Healthcare Environment Awards, the Nightingale Awards, and the Changemaker Award.
Registration Sponsor

Draw attendees to your booth in the high-traffic registration area, the first stop for each and every Expo and Conference attendee, by installing your flooring and having your logo on the front of three registration desks. 
Networking Event Sponsor

The social event of the Expo and Conference, held Monday evening. All HCD attendees and exhibitors are invited for hors d'oeuvres, cocktails, entertainment and more. 
Attendee Bag Sponsor

Each attendee will receive a high-quality, durable, tote featuring your logo. This is an effective away to have your company's brand seen by all the Expo and Conference participants throughout this multi-day event.
Power Lounge Sponsor

Sure to be a hub of activity, this heavily-trafficked working lounge located in a highly visible area gives attendees a place to relax, recharge, network, and conduct business—and gives you a powerful opportunity to build you brand awareness, and engage attendees.
Mobile App Sponsor

The Mobile App Sponsor keeps attendees connected to important Expo and Conference updates and social media alerts.
Exhibit Hall Cafe Sponsor

The exclusive sponsor of the Food & Beverage area in the Healthcare Design Exhibit Hall. Your company name will be attached to all mentions of the Food & Beverage area in the Exhibit Hall.
Facility Tour Bus Sponsor

Spend a few minutes delivering your company's message to facility tour attendees.
Lanyard Sponsor

This eye-catching and exclusive opportunity keeps your company name constantly in sight throughout the show.
Healthcare Design Awards Luncheon Sponsor

Open to all Healthcare Design attendees, the Healthcare Design Awards Luncheon will honor the Design Showcase Citation of Merit Winners, Remodel/Renovation Award Winners, and The HCD 10.
Advancements in EBD Research Track Sponsor

Great for organizations dedicated to Evidence-Based Design (EBD), the Advancements in EBD Research track presents juried research studies on multiple healthcare design environments.
Presenting Sponsor (Exclusive)

The Presenting Sponsor is the top-of-mind visible partner before, during, and after the Expo and Conference, providing the sponsoring organization significant branding, lead generation, and lead nurturing programs, as well as demonstration of thought leadership.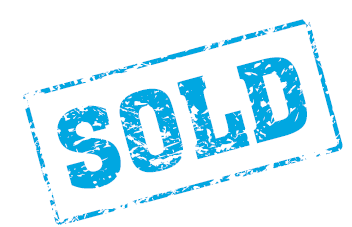 Badge Sponsor

Attendee badges are required for entry into every Expo and Conference function. The exclusive badge sponsorship is an effective way to build your company's brand awareness by having it seen by the industry's leaders throughout the multi-day event.
Education Track Sponsor

Sponsor a track and "own'' that topic in the marketplace throughout the year, with multiple opportunities before and at the show to demonstrate your involvement on a key topic area. (Excludes EBD Track)
Coffee + Dessert Station Sponsor

Scheduled throughout the Expo and Conference and located both near the educational sessions and in the Exhibit Hall, the exclusive HCD Coffee + Dessert Station sponsor receives incredible brand exposure and onsite promotion during all refreshment breaks.
Exhibit Entrance Flooring Sponsor

Make a strong first impression as attendees literally watch their step while viewing your brand's flooring at the entrance to the exhibit hall.
Attendee Bag Inserts

Attendee bag inserts allow you to put your marketing information in the hands of all HCD attendees. Your company's promotional material will be inserted into approximately 2200+ attendee bags.
Social Media Featured Post

Expand your reach during the show with extra promotion of your booth through our featured social media posts! A photo of your booth, team, and product will be posted to the HCD social media accounts.
Learn more >>
 The Healthcare Design Conference + Expo is an annual conference focused exclusively on the design of hospital and clinic environments. The educational program is driven by industry experts who share case studies, research, best practices, and new approaches throughout the three-day learning experience.
To create the annual program, a call for presentations is opened, with submissions selected via a rigorous review process. All conference sessions must qualify for continuing education units, with four distinct learning objectives and one hour of content delivered.
The Center for Health Design is HCD's educational partner for the conference and manages the call for presentation process. Follow the link below to view the form on The Center's website and submit a presentation proposal.
Top-of-mind topics for sessions include but are not limited to: patient safety and satisfaction, ambulatory care, remodeling, renovation and conversions, impact of technology, clinical perspectives, the high-performance hospital and sustainable practices, design for wellness, innovations in facility planning and management, design challenges and solutions, specialty facilities and departments (i.e., oncology, pediatrics, behavioral health, OR, ED), strategies for financing and operations, international trends and practices, and projects and initiatives that advance equality and social justice. 
Join us in November 2023 in New Orleans, Louisiana, for the ultimate networking, education, and product-sourcing event!